The AT&T Colocation Ecosystem
Accelerate your cloud transformation with data center services and enhanced connectivity
Colocation of business technology equipment in data centers is not just about buying space and power anymore. Robust data center services combined with options for hybrid cloud connectivity forge the strategic platform to grow your business. AT&T provides access to colocation services with enhanced connectivity, so you can take the next step in your cloud transformation.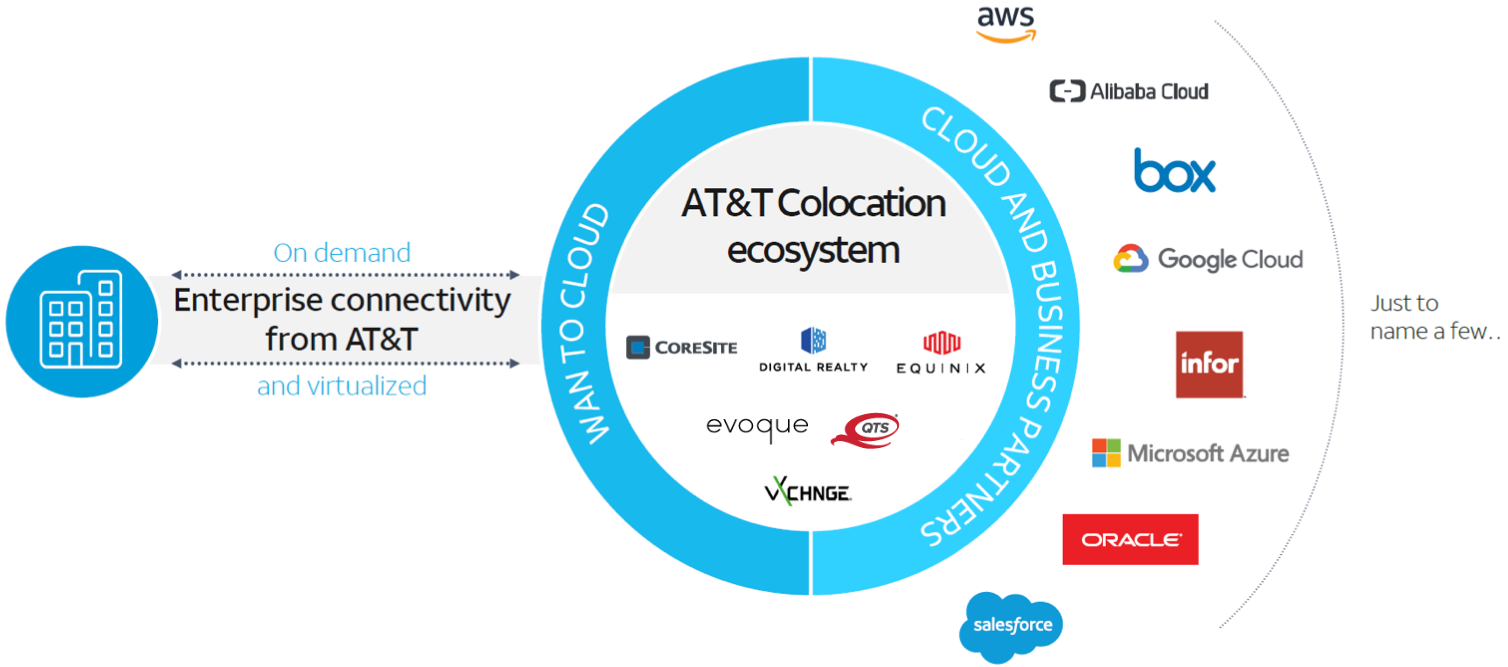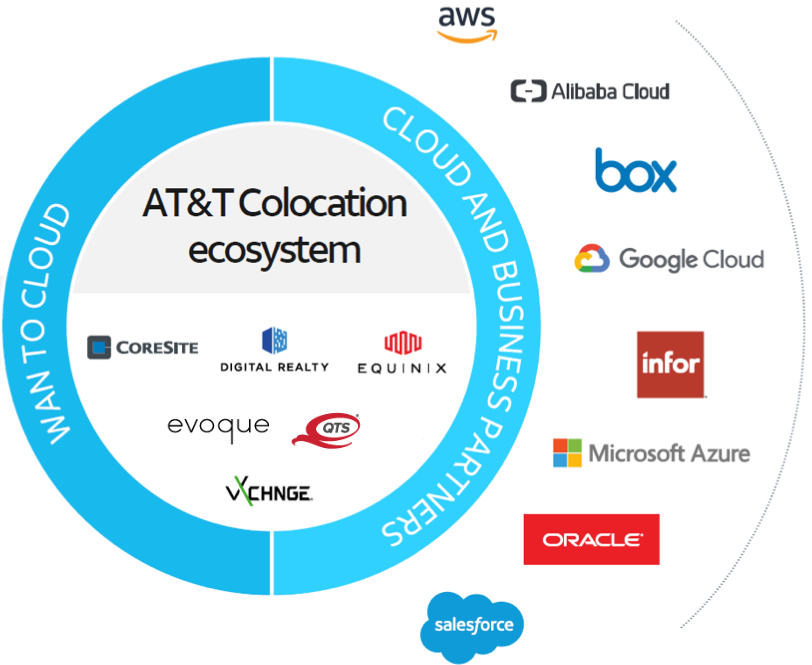 Get the reach, infrastructure, and performance you need
With access to more than 271 domestic facilities, you can utilize AT&T Colocation services wherever you need it. We have partnered with top data centers globally such as CoreSite, Digital Realty Trust, Equinix, Evoque, QTS, and vXchnge. These data centers allow access to the high bandwidth, low latency AT&T global network, one of the most advanced and powerful networks in the world.
The data centers support a wide range of power densities with multiple network and cloud connectivity options. And if a standard configuration isn't adequate, we have flexibility to offer custom solutions. The facilities also feature on-site emergency power generation, state-of-the-art HVAC, fire suppression systems, and redundant backup to restore applications. These physically secure facilities offer industry-leading certifications and SLAs. All data centers are ISO certified and meet SSAE/ISAE audit standards. Many centers are PCI certified and compliant with HIPAA, FedRAMP, and FISMA standards.
Potential Benefits
Access 271 domestic facilities
Utilize seamless inter-connection from your IT infrastructure to world-leading cloud providers and SaaSapplications
Support greater efficiency and performance with enhanced prebuilt network connectivity
Avoid the complexities of managing in-house data centers
Transform your network.
ACC Business can guide you through every aspect of network transformation, including:
Technical Solution Design Support
Installation Management
On-line Orchestrator Portal
Remote Monitoring & Management
Contact your ACC Business Solution Provider to learn more.