Big Solutions for Businesses of Any Size
SD-WAN NOW: The ultimate tool to prioritize your network based on YOUR needs
The features and benefits that SD-WAN provides to large global corporations can seamlessly apply just as well to businesses of all sizes—thanks to SD-WAN NOW from ACC Business.
SD-WAN NOW provides a cost-effective and scalable solution that works over virtually any access with software-controlled, application-based routing. This allow businesses to improve cost, performance, and reliability.
Designed specifically for small & medium businesses, SD- WAN NOW comes built-in with a wealth of benefits:
Application Recognition & Traffic Prioritization – Recognize over 3000+ critical business application signatures (e.g., O365) with Deep Packet Inspection (DPI) and prioritize network traffic
Predictable & Highly Reliable Performance – Latency sensitive applications like VOIP, UCaaS, VDI benefit from the real-time remediation mechanisms (e.g., eliminates artifacts in real-time video applications)
Network Visibility – Via the Online Orchestrator portal near-real-time reporting is available on the performance and health of the network
Highly Secure Networking – Built in enterprise grade firewall and the adoption of IPSec tunnels to connect to non-SD-WAN sites and distributed Multi-Path Optimization (DMPO) tunnels to SD-WAN sites, offers a high level of security
Dynamic Multi-path Optimization (DMPO) – Steers applications to use best WAN link(s) in near real-time, based on business policies and link quality to offer the best user experience
Transport Agnostic – Utilize virtually any connectivity option, from broadband and LTE to MPLS and dedicated Internet, to help create a future-ready, scalable network.
How it works:
Enterprise Subscription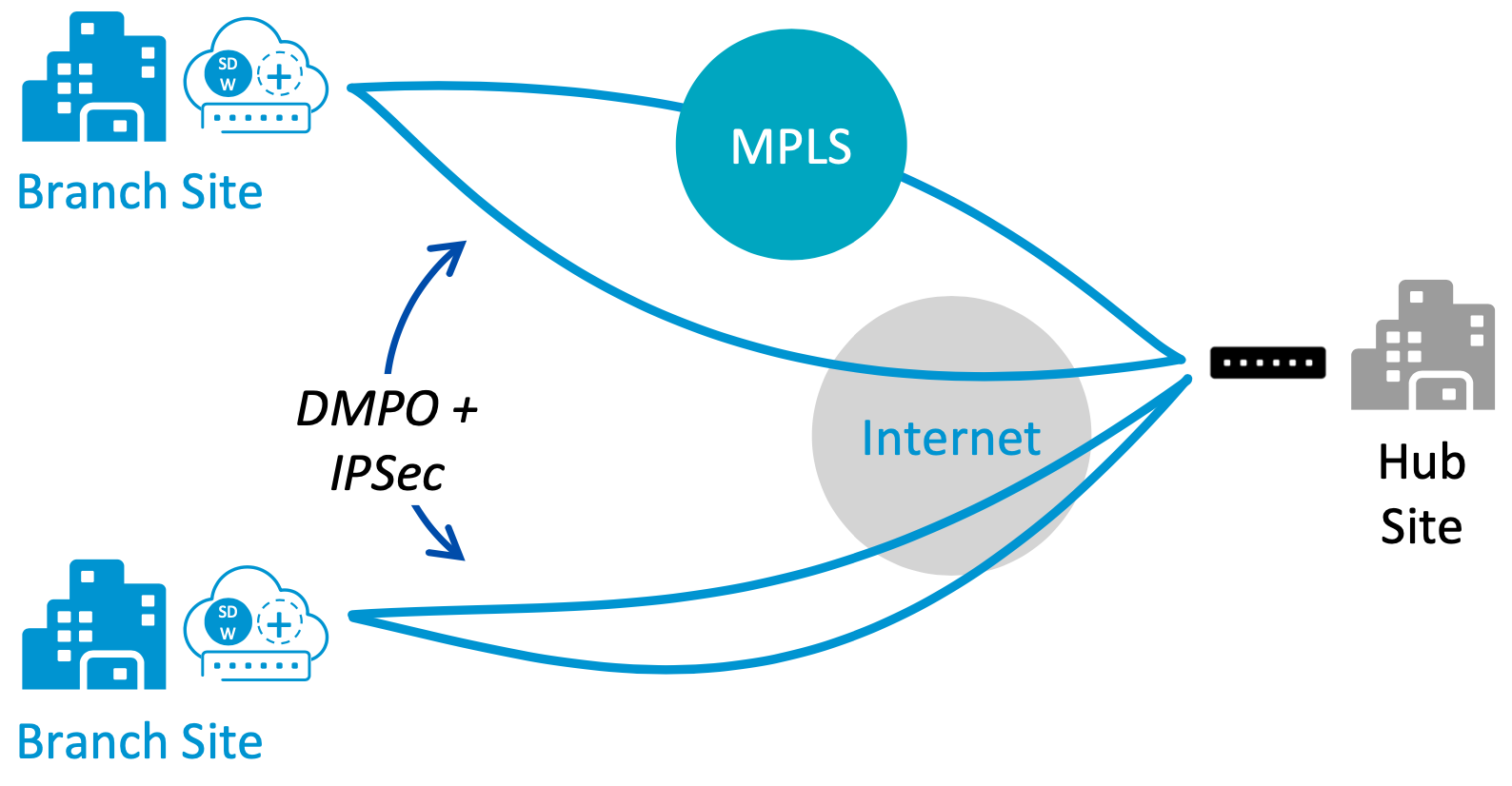 Dynamic Multi-Path Optimization (DMPO) + IPSec tunnels between branch sites and hub sites
Access to cloud is without dual- ended SD-WAN capability
Premium Subscription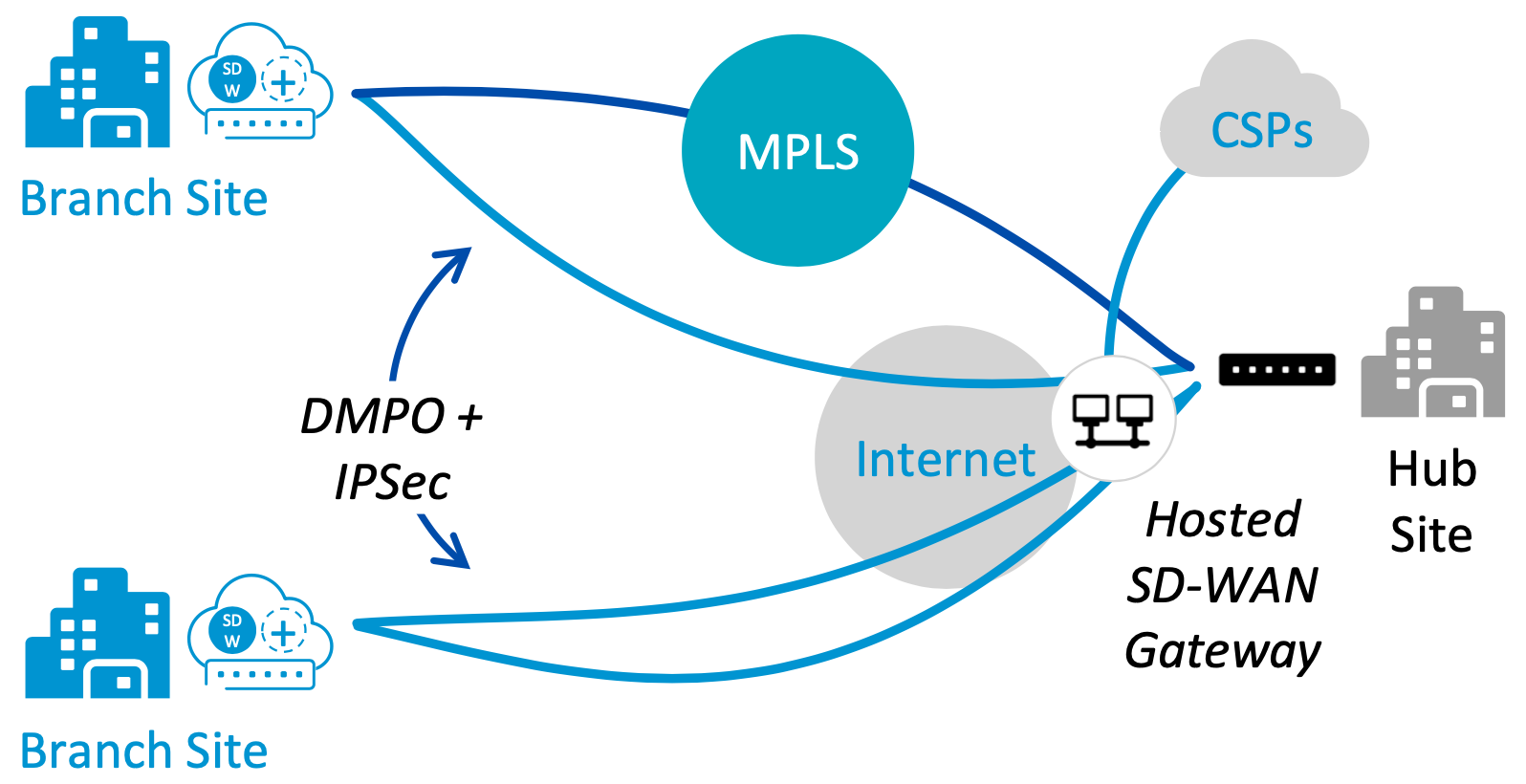 Cloud-hosted SD-WAN gateways with built-in redundancy
Dynamic Multi-Path Optimization (DMPO) tunnels to cloud apps, including SaaS and IaaS